Happy Valentine's Day Everyone!
(Visit From The Past)
Valentines are everywhere! Wanted to share a little vignette I did for Valentine's Day. Hope it brightens up your day. The brochure on the table is from "The Petticoat Tea Room" in Baltimore, Maryland . While visiting my sweet angel sister, she delighted me with an "Afternoon Tea" there and what fun we had visiting, sharing, laughing, sipping tea, and indulging in more than a few delectable delights! Debbie, you will always have one of the keys to my heart. We must do it again soon!
Tea is a great idea for Mother's Day, Birthdays, etc, or just because you need a little down time...you know what I mean?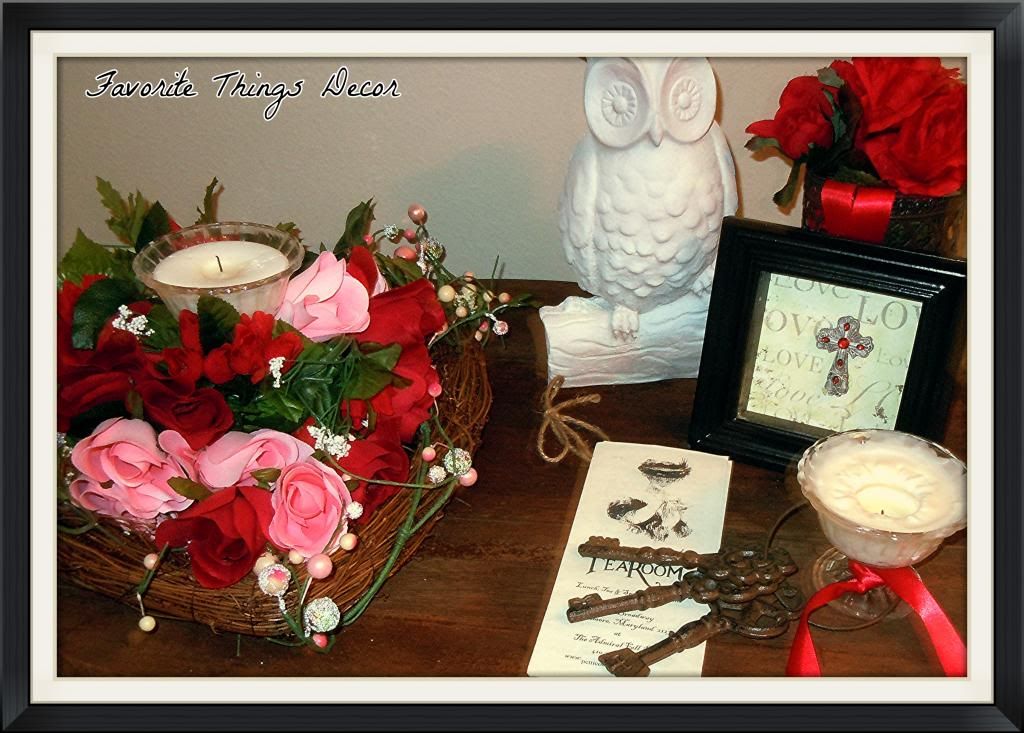 Love does make the world go around!
Til Then,
Blessings,
Carol